Tbi manifold - Used Cars
Tbi manifold for Sale ( Price from $4800.00 to $22995.00)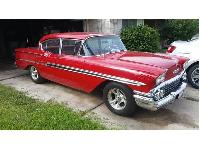 ... gas/fuel system treatment added. Specs: Engine: 5.7 Chevy Vortec TBI Transmission: Fresh Performance Turbo 350 with quick shift from Jegs. ...
Location:

Cadillac, MI 49601

Seller:

FossilCars
203,800 Miles
Calabasas, CA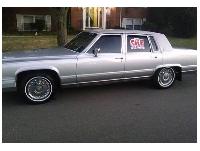 GET IT SHIPPED Free Auto Shipping Quote: 1992 Cadillac Brougham. Cadillac 1992 Brougham-Daily Driver!-I am the Second owner and have meticulously maintained every aspect of this beautiful car. It has a 5.0 Liter 305 Cubic Inch TBI ...
Mileage:

203,800 Miles

Location:

Calabasas, CA 91302

Exterior:

Silver

Transmission:

Automatic

Seller:

FossilCars
1993 C1500 Silverado extended cab 151K miles. V8 350 TBI, runs good and is reliable. New: distributor cap(MSD) rotor (MSD) spark plugs plug wires (MSD) water pump radiator hoses thermostat and housing front brakes tires (Mickey Thompson) ...
Mileage:

151 Miles

Location:

Delano, CA 93215

Transmission:

automatic