Scrap vehicle - Used Cars
Scrap vehicle for Sale ( Price from $250.00 to $204900.00)
SCRAP CERTIFICATE OF TITLEEXPORT ONLY!!!, HAIL DAMAGE, LOT RUNS for more information give us a call to 720-335-6018 to see our full inventory go to asalvagecar.com shipping is available at very low prices, se habla espanol. WE SELL ...
Mileage:

121,781 Miles

Location:

Denver, CO 80219

Exterior:

Green

Transmission:

CVT

Seller:

STS Automotive
Summary: Make - Honda, Model - Civic, Price - $500 Seller Description: White 1995 Honda Civic, 4 door. This car does NOT run. There is a hole in the engine block and it will not hold oil. Car is being sold for scrap metal, parts ...
Location:

Kingsport, TN 37663

Seller:

Recycler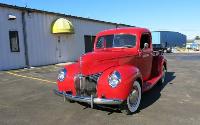 ... is the wonderful wooden bed (you won't want to be hauling scrap iron with this one). The frame, suspension, steering, and brakes are...
Mileage:

53 Miles

Location:

Manitowoc, WI 54220

Exterior:

Red

Transmission:

3 Speed Manual

Seller:

Autabuy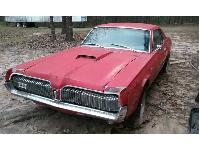 ... 7000 accounted for, according to west coast cougar club. 4000 in scrap yards 3000 on the road +This Barn Find. Carol Shelby designed this c...
Location:

Cadillac, MI 49601

Seller:

FossilCars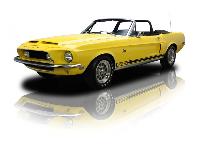 ... The stripped, burned-out carcass was hauled away to a local scrap yard called Twin Service in Anderson, Indiana, where it was scheduled to ...
Mileage:

9,719 Miles

Location:

Charlotte, NC 28201

Exterior:

Bright Yellow

Transmission:

Automatic

Seller:

FossilCars
... twice a week. Seriously inquiries only. Do not email me offering me scrap prices. The car runs great for the year and mileage. I will set u...
Location:

Binghamton, NY 13904

Transmission:

manual
190,000 Miles
Johnson City, NY
It NEEDS 02 SENSOR $40, SWAYBAR LINKS $43. ITS DUE FOR INSPECTION BUT I DIDNT GET IT DUE TO ME GETTING A NEW VEHICLE. HOWEVER IM STILL DRIVING IT TILL IT SELLS. I WILL NOT SELL FOR SCRAP. ITS A GOOD CAR. Its really is a good car. ...
Mileage:

190,000 Miles

Location:

Johnson City, NY 13790

Transmission:

automatic
... up every time with a new battery(two months old).THIS truck IS NOT scrap or a salvage vehicle, it\'s a working work truck Stop bothering me...
Location:

Carlisle Twnsp, OH 44111

Transmission:

automatic
Need fenders, doors, trunk lid, hood etc... this is for you! You can\'t buy body parts or anything else from the local scrap yard for less than $250. This is a whole car for $250 2003 Saturn - Parts only vehicle (must purchase whole ...
Location:

Ashtabula, OH 44005

Transmission:

automatic
... needed to be replaced the insurance company said they would rather scrap than pay. Not knowing all the new parts in it. It\'s my 3rd vehicl...
Location:

Nazareth, PA 18064

Transmission:

automatic
112,649 Miles
Sarasota, FL
... condition with a CLEAN CARFAX AND AUTOCHECK. There is a very minor scrap on the right rear bumper and wheel lip that I have included pictur...
Mileage:

112,649 Miles

Location:

Sarasota, FL 34231

Exterior:

Red

Transmission:

Automatic
179,800 Miles
Huntsville, AL
... light is busted, and has a large scratch down the driver side. Scrap the total car for $300 after pulling all the good parts off the car an...
Mileage:

179,800 Miles

Location:

Huntsville, AL 35758

Exterior:

Red

Transmission:

Automatic