69,823 Miles
Saint Louis, MO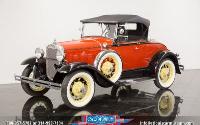 1930 Ford Model A Roadster The Model A had big shoes to fill after the discontinuation of the legendary Model T. When it was finally introduced in December of 1927, the Model A was substantially different from the Model T. There ...
Mileage:

69,823 Miles

Location:

Saint Louis, MO 63114

Exterior:

Red

Transmission:

3 Speed

Seller:

Autabuy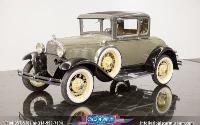 After building nearly 15 million Model Ts, Henry Ford introduced the Model A for the 1928 model year. Initially labeled The New Ford, it was soon renamed the Model A. It was instantly successful and, like the Model T, became popular ...
Mileage:

18 Miles

Location:

Saint Louis, MO 63114

Transmission:

3 Speed

Seller:

Autabuy