Car engine scrap value - Used Cars
Car engine scrap value for Sale ( Price from $366.00 to $204900.00)
Seller Description: *Scrap/Flip Alert*1999 Lexus GS 400 parts car only, (inspection form w/o title). 1998 Toyota Sienna runs and drives, needs a lot of work or use for parts (clean title). 1996 Honda Accord needs engine, could be ...
Location:

Augusta, GA 30909

Seller:

Recycler
Summary: Make - Honda, Model - Civic, Price - $500 Seller Description: White 1995 Honda Civic, 4 door. This car does NOT run. There is a hole in the engine block and it will not hold oil. Car is being sold for scrap metal, parts ...
Location:

Kingsport, TN 37663

Seller:

Recycler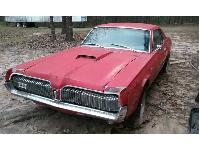 GET IT SHIPPED Free Auto Shipping Quote: 1967 Mercury Cougar 289 v8 'The Man's Car' was 1967 car of the year. It needs full restoration. 158,000 mercury cougars were produced in 1967. There are only 7000 accounted for, according ...
Location:

Cadillac, MI 49601

Seller:

FossilCars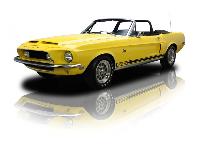 ... always wonder why the survival rate of even exceptional collector cars is so low. If these cars are so special, why didn't someone take bet...
Mileage:

9,719 Miles

Location:

Charlotte, NC 28201

Exterior:

Bright Yellow

Transmission:

Automatic

Seller:

FossilCars
... looks and a low 52310 miles (may go up slightly, I like using the car). It's a modern factory built European muscle car. History of schedul...
Mileage:

52,310 Miles

Location:

Dallas, GA 30157

Exterior:

Black

Transmission:

Automatic 6-Speed

Seller:

Daniel Used Auto Sales
176,574 Miles
East Elmhurst, NY
Last of the chevrolet berettas! and thats why this car is being parted out for a few dollars u get whats left of it for 366 dollars cash! Located in new york its priced at scrap value so some lucky person can haul it away and salvage ...
Mileage:

176,574 Miles

Location:

East Elmhurst, NY 11369
107,856 Miles
New York City, NY
Engine and transmission are excellent body has some fade on fender and front bumper and there is a parking scrap on the right side door as seen in the pictures. Car has clean title if interested, please call me at (516)946-7468 or ...
Mileage:

107,856 Miles

Location:

New York City, NY 11003
156,000 Miles
Green Bay, WI
: Car is ALL WHEEL DRIVE, has an automatic transmission with a 4 cylinder 2.5 engine. The seats are heated, the outside mirrors are too, so you dont have to scrap off the frost in the morning. Cars oil is changed regularly. All major ...
Mileage:

156,000 Miles

Location:

Green Bay, WI 53158
100,000 Miles
Savannah, MO
Hello, i am selling my car ( 2003 pontiac sunfire ) that was involved in a accident not long ago,,, i wanted too fix it up since mechanicaly it ran excellent but i do not have the time ! This is what i know it needs a hood windsheild ...
Mileage:

100,000 Miles

Location:

Savannah, MO 31405

Exterior:

Red

Transmission:

Manual
179,800 Miles
Huntsville, AL
Just fix it! The car recently blew the head gasket and the radiator and looking to part ways with the car. It does not start and will need to be towed. It has a new battery, new lower control arm, new tires (only 6000 miles on the ...
Mileage:

179,800 Miles

Location:

Huntsville, AL 35758

Exterior:

Red

Transmission:

Automatic