1984 lincoln mark vii - Used Cars
1984 lincoln mark vii for Sale ( Price from $1000.00 to $10500.00)
35,000 Miles
Arlington, TX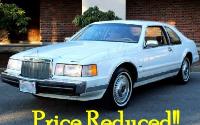 ... the trunk.The interior is equipped with the best money could buy in 1984! It is fully loaded with power everything and digital dash/gauges....
Mileage:

35,000 Miles

Location:

Arlington, TX 76017

Exterior:

White

Transmission:

Automatic

Seller:

Autabuy
69,300 Miles
Harbor City, CA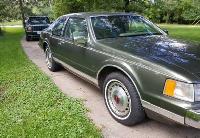 1984 Lincoln Mark VII (Turbo Diesel) Rare 1984 Lincoln Mark VII Turbo Diesel. 69,300 miles 2,443 (149 cu in) BMW M21 turbo charged in-line 6 diesel 4 speed automatic ZF transmission replaced at 62,000 New Starter Air Recharged Rust ...
Mileage:

69,300 Miles

Location:

Harbor City, CA 90710

Exterior:

Green

Transmission:

Automatic

Seller:

ClassicJunkies
132,000 Miles
San Antonio, TX
Vehicle was my day to day vehicle. Was well maintained. Have all maintenance and repair receipts. Was only driven around the block for the last year. Needs suspension work done. Very bouncy ride until suspension is repaired. Tags ...
Mileage:

132,000 Miles

Location:

San Antonio, TX 78244

Exterior:

Tan

Transmission:

Automatic